5th Grade
Miss. Alexis Rodriguez
A NOTE FROM THE TEACHER
Welcome to 5th grade!  My name is Alexis Rodriguez and I am so excited to be your child's teacher for the 2020-2021 school year!
Here is just a little information about me, I am a Bristol girl born and raised. I received my Bachelors degree in Early Education and Special Education at West Chester University. I am currently attending Holy Family University to receive my Masters degree in Education and to be certified in ESL/TESOL. I started off my Education career as a substitute teacher in the Neshaminy school district and then in 2018 I was blessed to become a long term substitute here at St. Mark which quickly became home for me. This is my second year teaching 5th grade and I could not be happier.
I enjoy baking, cooking and doing yoga as well as spending time with my family and friends. I'm so thrilled to be your child's teacher. This school year will be filled with so much learning, adventure and lots of fun!
If you ever need to contact me, please feel free to email me at arodriguez@stmarkmail.com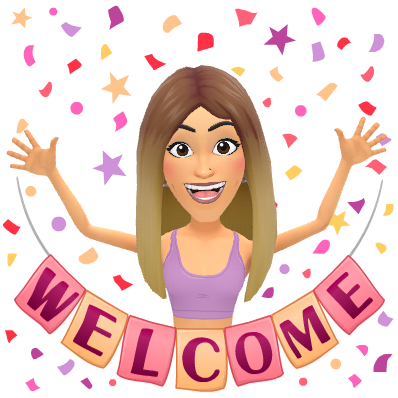 HOMEWORK
Welcome future fifth graders, below is your google classroom code, a link for your summer reading, and school supply list! 
Google Classroom Code: 65jiicg
RULES
Be Respectful
Be respectful to classmates, volunteers, faculty, and staff.

Be respectful of the property of others.
Be Responsible
Be attentive in class.

Be prepared for class.

Complete all assignments neatly, on time, and in proper format.

Return papers promptly

Wear proper uniform everyday. 
Be Safe
Always follow the teachers directions.
Please refer to the St. Mark Student Handbook: SMS_ParentStudentHandbook2014-2015
LINKS
Textbook Companion Sites:
Homework Help:
More Great Web Sites
SCHEDULE
| | | | | |
| --- | --- | --- | --- | --- |
|  Monday |  Tuesday |  Wednesday |   Thursday |  Friday |
| ELA | ELA | ELA | ELA | ELA |
| Math | Religion | Religion | Religion | Religion |
| Religion | Social Studies | Social Studies | Gym | Social Studies |
| Computer | Spanish | Art | Social Studies | Music |
| Social Studies | Science | Science | Math | Science |
| Science | Math | Math | Lunch | Math |
| Lunch | Lunch | Lunch | Science | Lunch |
| ELA | ELA | ELA | ELA | ELA |